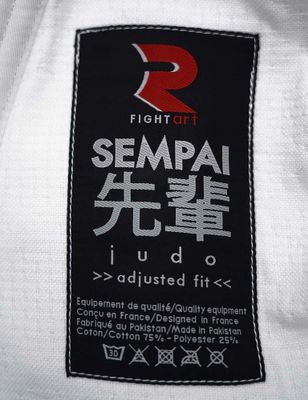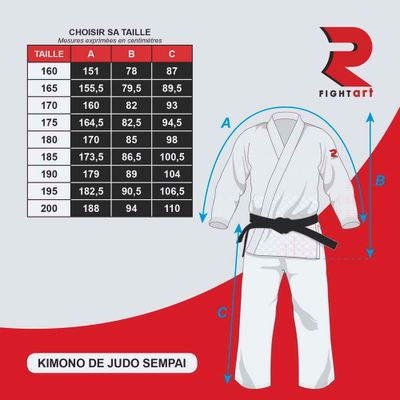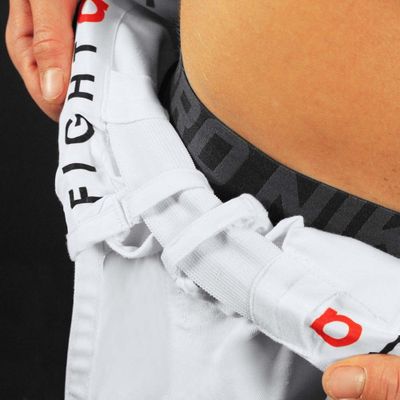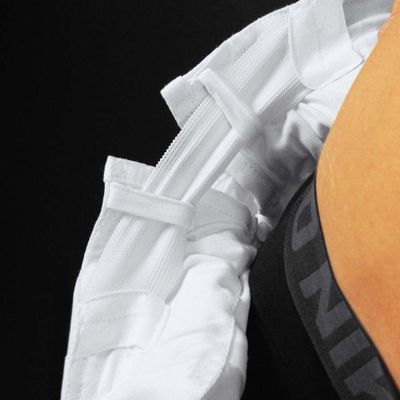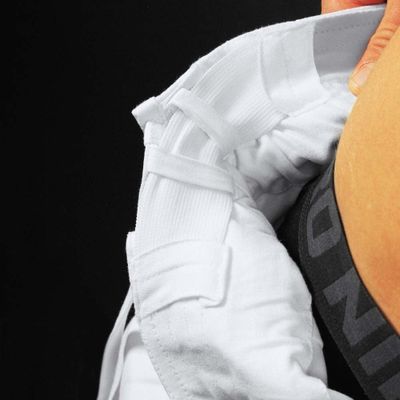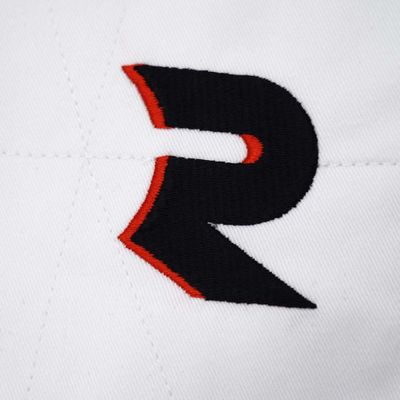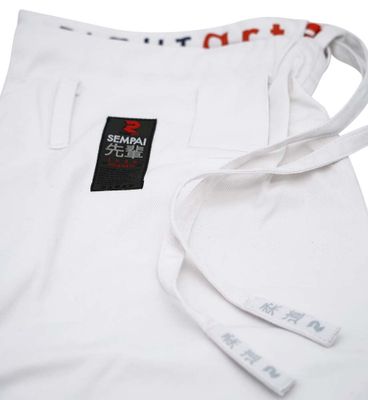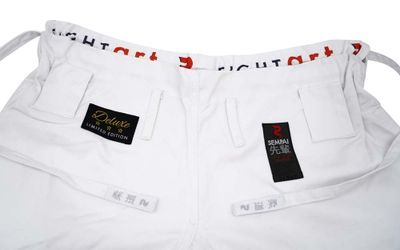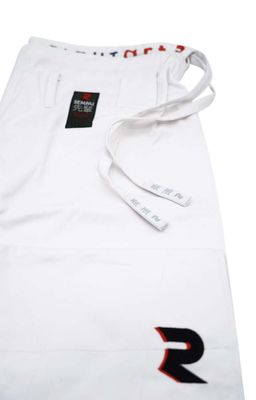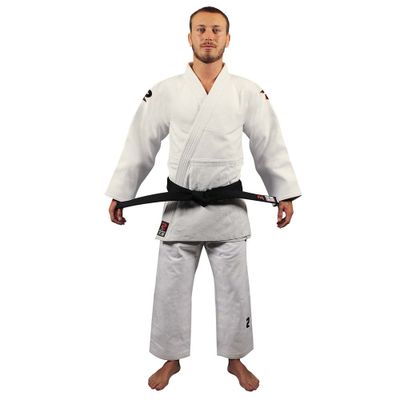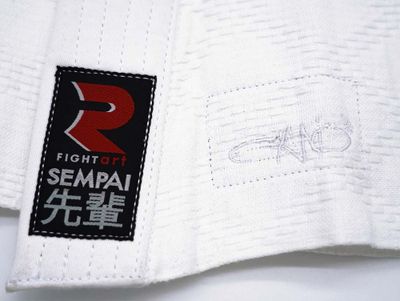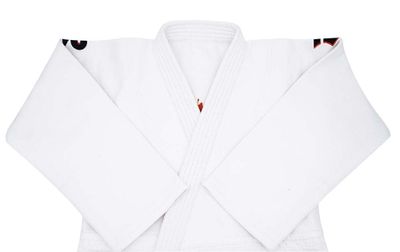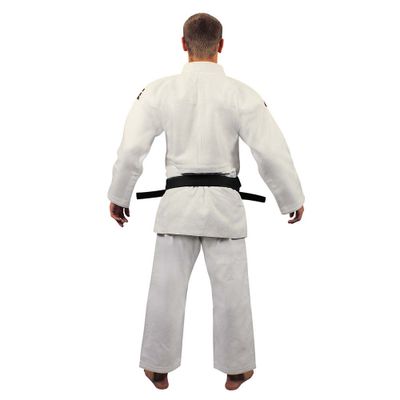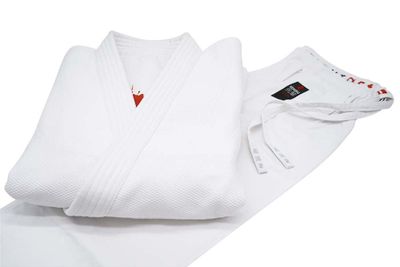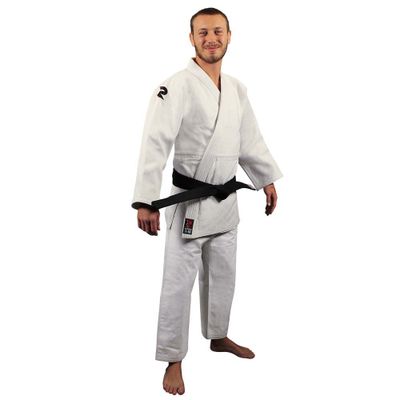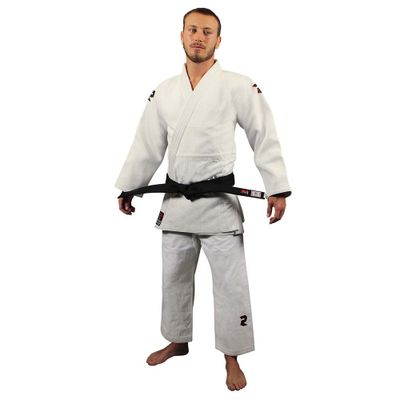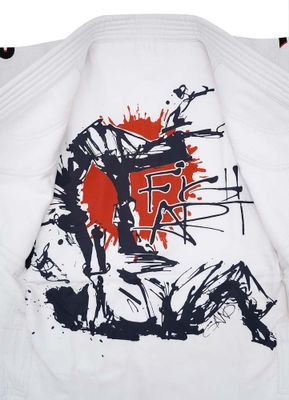 Fightart Sempai Gi Limited Edition Judo GANO
---
Beskrivning av Fightart Sempai Gi Limited Edition Judo GANO

"The 'Sempai' Limited Edition (= limited edition) judo kimono is a flagship of the official Fightart judo range created by legendary judo Teddy Riner.
This judogi is simply sensational because of its aesthetics. It benefited from the talent of illustrator Yome,
Brazilian black belt in jiu-jitsu and world-renowned tattoo artist.
The artist brought his personal creative touch, giving free rein to his inspiration, bringing his unique vision of sport,
movement and aesthetics to give the graphic signature that characterizes this exceptional judogi.
The imagination and art are totally invited in the design of this kimono which becomes a real collector's item,
the production of which is the subject of a limited edition! Just that. This 'Sempai Limited Edition' kimono will delight the privileged and lucky judokas.

The 'Sempai' judo kimono is a flagship of the official Fightart judo range created by legendary judo Teddy Riner.
The weaving of the jacket of this judogi is executed in a material called "rice grain" dense and heavy
(more than 900 grs / m2), in a mixture of cotton and polyester, ensuring incomparable resistance and
a very low shrinkage rate after washing * (* make sure to respect the maintenance conditions recommended by the brand).
This highly resistant judo kimono is equipped with numerous reinforcements at the level of the jacket and the pants,
a wide seam in the back, an extremely firm collar making it difficult to take a kumi-kata during the randori.
There is also a wide seam at the back of the jacket, in keeping with the kimono-making traditions of this level.
Its traditional and fitted cut adapts to the morphology of the competing judoka, leaving little room for the opponent for grips.
This judogi is truly intended for intensive training sessions and performance in competition, thanks to its manufacturing process,
numerous reinforcements, its technical characteristics and its ultra-resistant weaving to tensile forces.
The pants are reinforced and equipped with innovative technology: the pants are self-adjusting thanks to an
ingenious system of elastic bands located on the sides of the pants (patent pending).
The judoka's pants thus remain in place even before having tightened the cords located at the waist.
This ingenious process keeps the pants in place. The highly technical cut of the 'Sempai' kimono has been
crafted with precision and attention to detail, for the most experienced judokas ready to do battle.
Here is definitely the judogi tailored for you, to allow you to express your judo and be at the top of your performance
both in training and in competition (Sempai means in Japanese the student having acquired good knowledge in his domain).
The rest of the story of this extraordinary judogi, it's up to you to write it!"