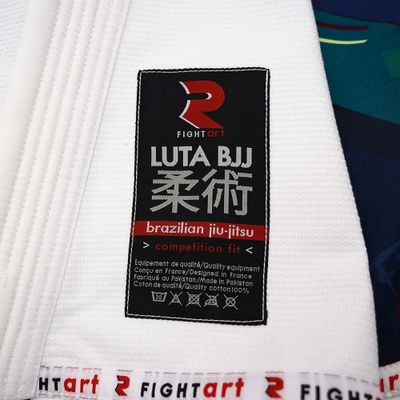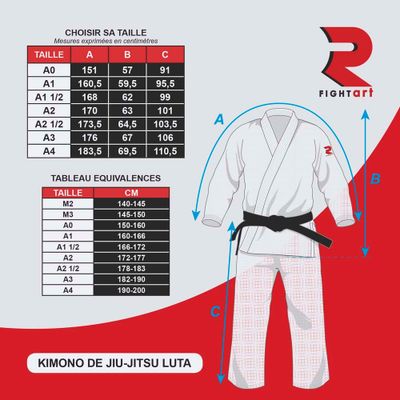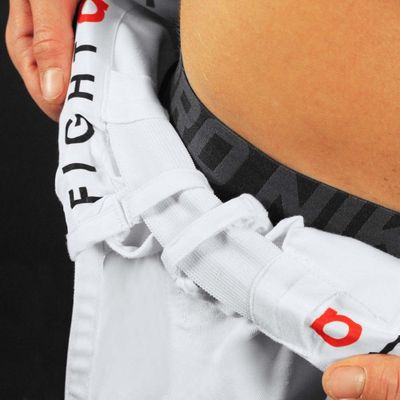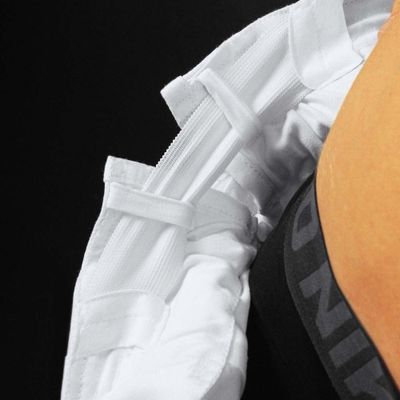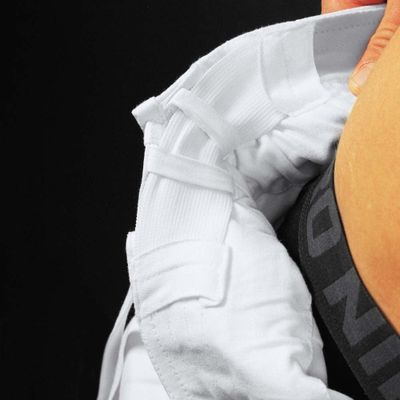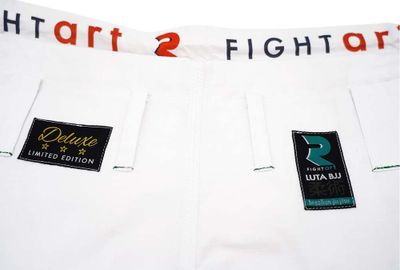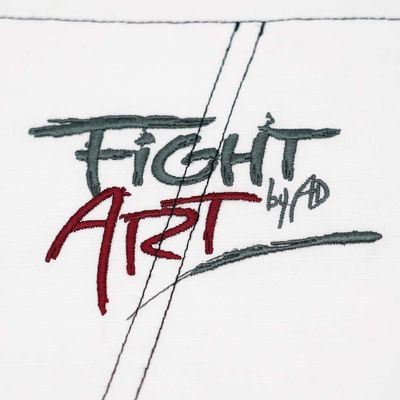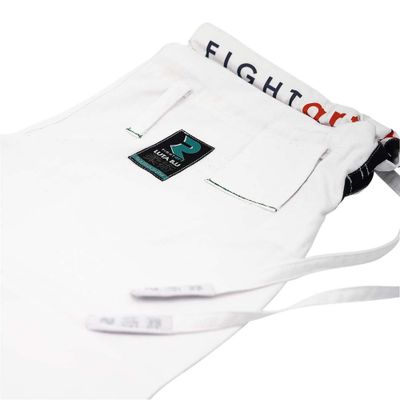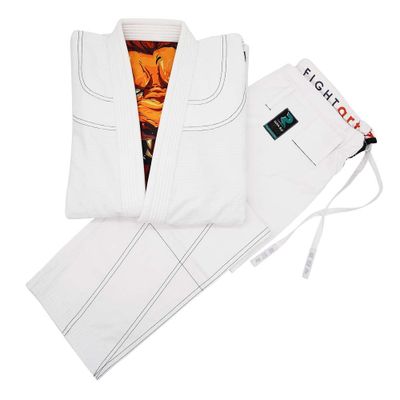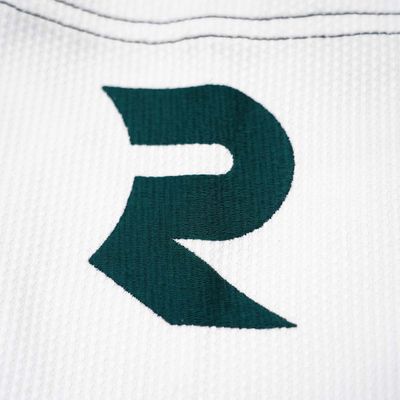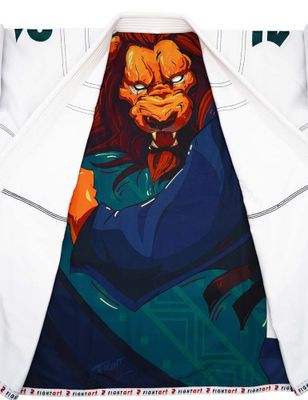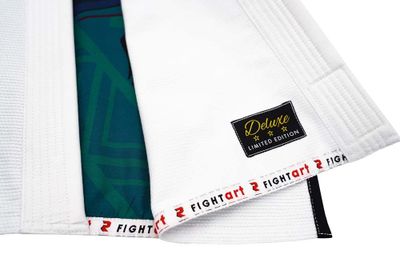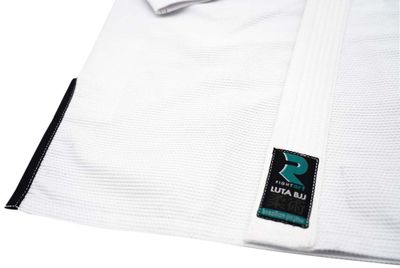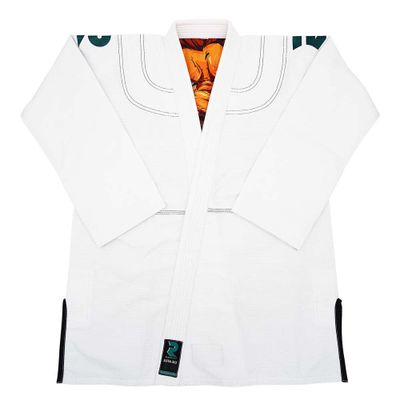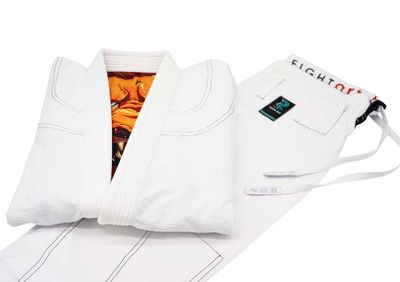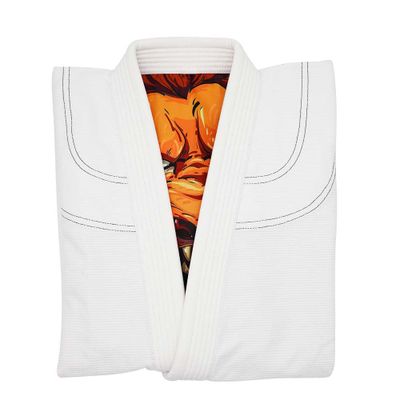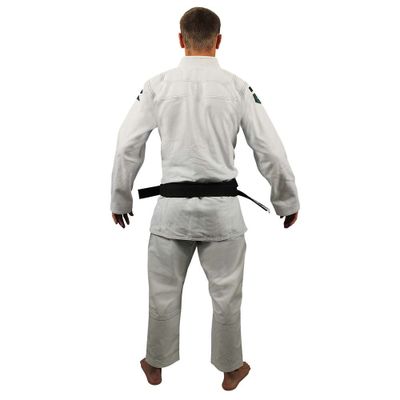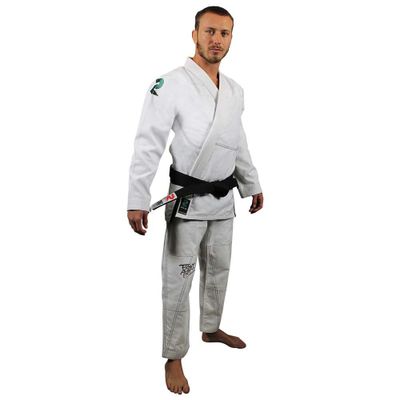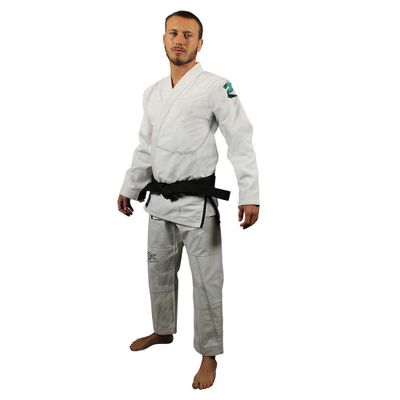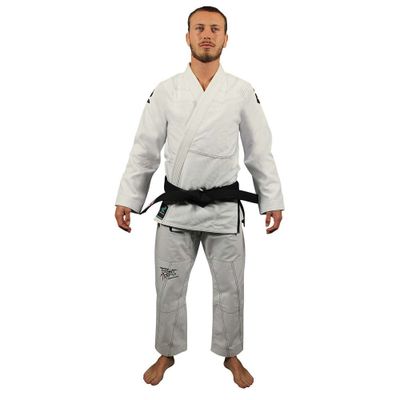 Fightart Luta DPA Limited Edition BJJ
---
Beskrivning av Fightart Luta DPA Limited Edition BJJ
"The Brazilian jiu-jitsu kimono 'Luta BJJ Limited Edition x DPA' belongs to the official Fightart range created by real practitioners & tested by competitors. This kimono is purely sensational from an aesthetic point of view: it benefited from the limitless creativity of renowned illustrator artist DPA, who brought his personal touch. Imagination and art have completely interfered in the design of this kimono to make it a real collector's item, the production of which is the subject of a limited edition. The artist DPA, also a black belt in karate, judo and Brazilian jiu-jitsu (just that!), Had carte blanche in terms of illustration to give his vision of sport, movement, aesthetics and Brazilian art. He created this 'Luta BJJ Limited Edition x DPA' kimono that will only be worn by a privileged few. A unique and rare piece.

The jacket of this Brazilian jiu-jitsu kimono is made of a cotton blend: 'Pearl Weave' polyester popular with practitioners: exceptional resistance and comfort, controlled shrinkage rate after washing * (* be sure to respect the conditions of maintenance recommended by the brand). This very technical cut kimono has very large reinforcement pieces inside the jacket, contrasting color stitching, a lined collar. The cut of the 'Luta BJJ' kimono respects the standards in force of the IBJJF world federation: it perfectly matches the shape of the practitioner's body, avoiding too easy grips by the opponent.
The pants are equipped with an innovative technology with an automatic adjustment to the waist, thanks to an ingenious system of elastic bands located on the sides of the pants (patent pending), allowing the pants to stay in place even before they are worn. have tied the drawstrings.
The Luta BJJ Kimono is designed for intensive training and IBJJF competitions. The aesthetic appearance of this Brazilian jiu-jitsu kimono has been particularly cared for in the pure Brazilian spirit: elegant embroidery, magnificent woven labels without relief, elegant lining with pattern (logo) printed in a durable way over time. The Luta BJJ kimono is your best asset on the rugs, combining aesthetics and technicality, ready for the '' fight '' (friendly) on the tatami mats. Oss! Protected mark. "

? Ultra-resistant uniform made of ?pearl weave? cotton 445/455 grs/m2 (+/ 5%)
? Cut designed for brazilian jiu-jitsu
? Numerous reinforcements & exceptional finish
? Dynamic stitchings on front of pants
? Auto-adjusted waist thanks to unique system made of two elastics on both sides, plus drawcord at waist for tightening
? Elegant patterned lining with stylish graphics printed (sublimation) all inside jacket designed by a guenuine artist
? Exceptional finished uniform produced in limited quantity
? Embroideries & woven labels both on jacket & pants
? Luta: means ?combat? in Portuguese/Brazilian"