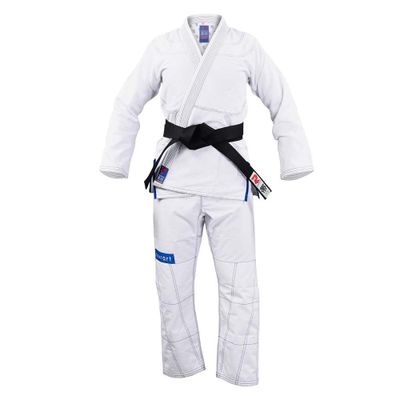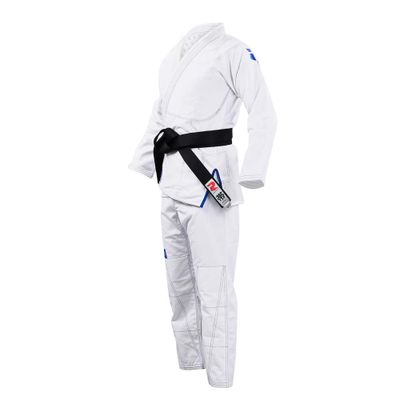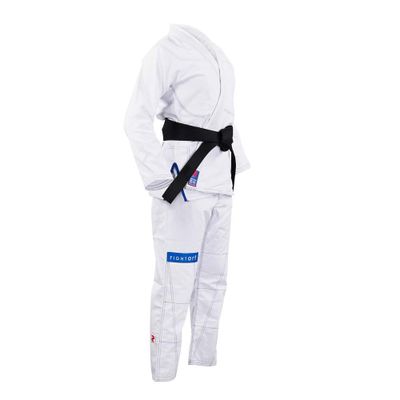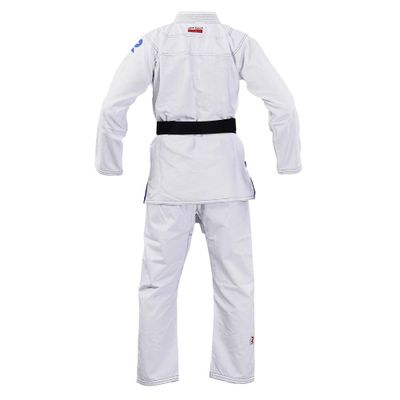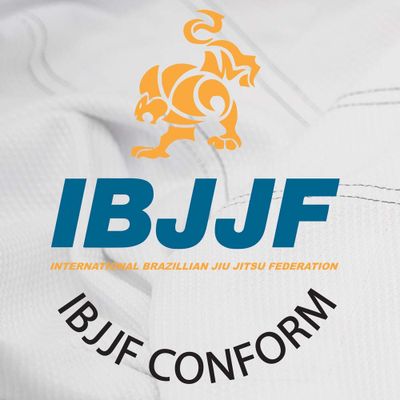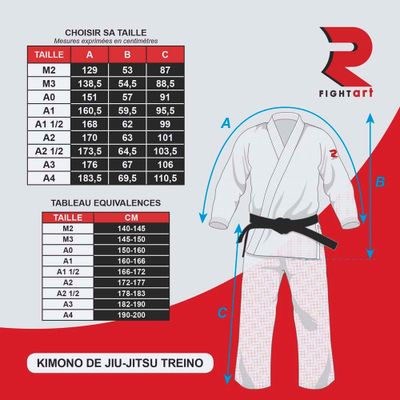 Fightart BJJ-Gi Treino Kids
---
Beskrivning av Fightart BJJ-Gi Treino Kids
"The Brazilian jiu-jitsu kimono 'Treino BJJ' belongs to the official Fightart range created and tested by real enthusiasts of Arte Suave.
The jacket of this Brazilian jiu-jitsu kimono is made of a cotton weave 'Pearl Weave' popular with practitioners.
This gives it exceptional resistance and comfort.
This kimono has very large reinforcement pieces inside the jacket, contrasting color stitching on the jacket and pants, a lined collar for better comfort.
The cut of the 'Treino BJJ' kimono respects the standards in force of the IBJJF world federation:
it is the lightest of the Fightart range, which gives it a real asset for IBJJF type competitions.
It follows the shape of the practitioner's body in order to avoid excess material which would facilitate the grip of the opponent.
Be sure to respect the care conditions recommended by the brand in order to limit shrinkage after washing as much as possible
* (* cotton being a natural material, it is normal for the kimono to shrink during the first 2 to 3 washes).
The Treino BJJ kimono was designed by an artist, seeking to retain the Brazilian spirit (Treino means training in Portuguese).
Its aesthetics are meticulous "from every angle": magnificent embroidery, woven labels without relief,
interior of the jacket with an elegant lining with discreet pattern (logo) printed thanks to a marking process resistant over time.
This kimono is ready to accompany you on your daily quest for "porada". Oss. Protected brand. "

"Specifications
? Light & resistant uniform made of ?pearl weave?
cotton fabric 335/345 grs/m2 (+/ 5%)
? Cut specially designed for the practice of brazilian jiu-jitsu with many reinforcements
? Dynamic stitchings on front side of pants, drawcord
at waist for tightening, exceptional finishing
? (Kids) elasticated waist at pants
? (Adults) auto-adjusted waist thanks to unique system
made of two elastics on both sides
? Elegant patterned lining with unique & stylish graphic
printed (sublimation) inside the jacket
? Embroideries & woven labels both on jacket & pants
? Treino: means ?training? in Portuguese/Brazilian"